Within the debate on the climate emergency, is there an overemphasis on carbon dioxide (CO2)? Along with water vapour it is one of the most abundant of the "greenhouse gases" (GHGs). But it is far from being the most powerful.
In 2021 CO2 made up 415 parts per million (ppm) or 0.04% of the earth's atmosphere which represents an increase of nearly 50% since before the industrial revolution, when the value stood at near 280 ppm.
The term 'Greenhouse' gas itself reminds me of O-Level physics lessons many years ago when my physics master would insist that the metal structure in the corner plumbed into the heating system and keeping the classroom warm was not in fact a 'radiator' but rather a convector. Similarly 'Greenhouse' gas is also a misnomer. GHGs absorb incoming solar radiation and re-radiate heat, some of which is lost to space, but some of which heats the rest of the atmosphere and contributes to 'global warming'. A traditional greenhouse effectively works on preventing loss of heat by convection. However, the term GHG may be a useful analogy in terms the effect on global warming.
CO2 can have benefits
It has been estimated that without carbon dioxide in the atmosphere in the earth's history, the Earth's natural greenhouse effect would have been too weak to keep the average global surface temperature above freezing. CO2 also has the property of being 'food for plants', as during the process of photosynthesis plants use light and CO₂ in order to grow, releasing oxygen in the process. It has been estimated that a minimum of 150 ppm in the atmosphere is needed for vegetation to survive and with it the survival of most species.
Methane (CH4)
The concentration of the GHG methane (CH4) in the atmosphere is currently around two-and-a-half times greater than its pre-industrial levels. It has been reported as being responsible for 30% of the global warming that has been recorded since the industrial revolution. Around 60% of methane is anthropogenic (man-made) including emissions from agriculture and energy. As methane is lighter than CO2 it is more concentrated in higher levels of the atmosphere. Methane also reacts to different wavelengths of incoming UV light than CO2.
Despite its relatively small percentage in the atmosphere of 1.7 ppm by volume methane therefore contributes a disproportionate amount of warming.
Because of its short lifetime in the atmosphere, it has been suggested that a reduction in methane emissions could result in a significant abatement in climate change when the 2050 net zero target is considered.
Global Warming Potential (GWP)
The concept of GWP was developed as a means of comparing the potential warming effect of different GHGs which may differ in the amount by which they absorb and radiate energy, in their concentration in and their lifetime in the atmosphere. GWP compares the warming potential of a GHG to the same volume of CO2 usually over a 100-year time period. The GWP of methane (CH4) is around 25 times that of CO2 over 100 years. Methane's lifetime in the atmosphere is considered to be around 12 years whereas CO2 has a lifetime of between 300 and 1,000 years. Over a 20 year period methane's GWP is around 84 times that of CO2. However to complicate the picture, should the 12 year timeframe be extended to allow for the fact that some of the methane degrades to CO2 and to ozone, another GHG? The standard US EPA methodology uses the 100 year figure of 24 for calculating the GWP of methane, which surely underestimates its potential warming effect.
A further GHG, Nitrous Oxide (N2O) has a GWP 273 times that of CO2 for a 100-year timescale. N2O emitted today remains in the atmosphere for more than 100 years on average.
Carbon Dioxide Equivalent (CO2eq)
CO2eq was developed as a means of expressing the total GHG emissions from a particular activity in relative terms to CO2.. GWP is used as a basis for the calculation so that 1kg of methane is considered as equivalent to 25 kg of CO2(over 100 years), again surely an underestimate?
Carbon accounting
Traditional internationally agreed CO2 accounting procedures count carbon emissions in the country where products or raw materials are finally used. This is at variance with the full 'Life Cycle Assessment' (LCA) which may include the impacts of mining, manufacture, production, transport, deforestation and loss of forest habitat and natural forestry in the countries of their origin. Many western countries (such as the UK) import a lot of manufactured goods and raw materials from overseas. This can make carbon emissions from our own consumption appear artificially low. One example of this is that the UK government has chosen to use traditional accounting to allow the DRAX power station in Yorkshire to receive billions of pounds in subsidies, whereas it should have used LCA to include logging and transport to UK, which would not have permitted any subsidies. Taking into account the UK's full 'consumption-based' LCA footprint, its true per capita emissions may be higher than, for example those of China because the UK imports carbon-heavy goods and raw materials from China.
Shipping, one of the most carbon efficient means of transport, is not without its emissions. 90% of world trade is carried by shipping and it is estimated to contribute around a billion tonnes of GHG emissions (carbon dioxide (CO2), methane (CH₄) and nitrous oxide (N₂O) a year, nearly 3% of global GHG emissions. In2018 approximately 20% of the EU maritime CO2 was emitted by ships transporting fossil fuels, namely coal, crude oil, and LNG. This may have increased following the war in Ukraine.
Combined Cycle Gas Turbine (CCGT) power stations
Recent estimates for direct emissions for a gas fired CCGT power station in UK calculate the CO2eq emissions at the plant at around 370 g of CO2eq per kWh. Its full LCA emissions including imported liquified natural gas (LNG) are estimated at 490 g of CO2eq per kWh. Around 30% higher. A further factor to consider in using natural gas to generate electricity is the thermal inefficiency of the process. Only some 50% of the heat energy in the fuel is actually converted into electricity.
By comparison one LCA for solar panel electricity generation is below 50 g CO2eq/kWh. One LCA for on and offshore wind farms gave a range of 13.9 and 12.7 g CO2eq/kWh. So solar and wind win hands down!
Opportunities for misreporting
As the above suggests there are numerous opportunities for misreporting or misrepresenting the climate consequences of our activities. It is a difficult area to navigate for those of us who may be struggling to make sense of the information which we are receiving.
We want to hear your views. Please send any comments to [email protected]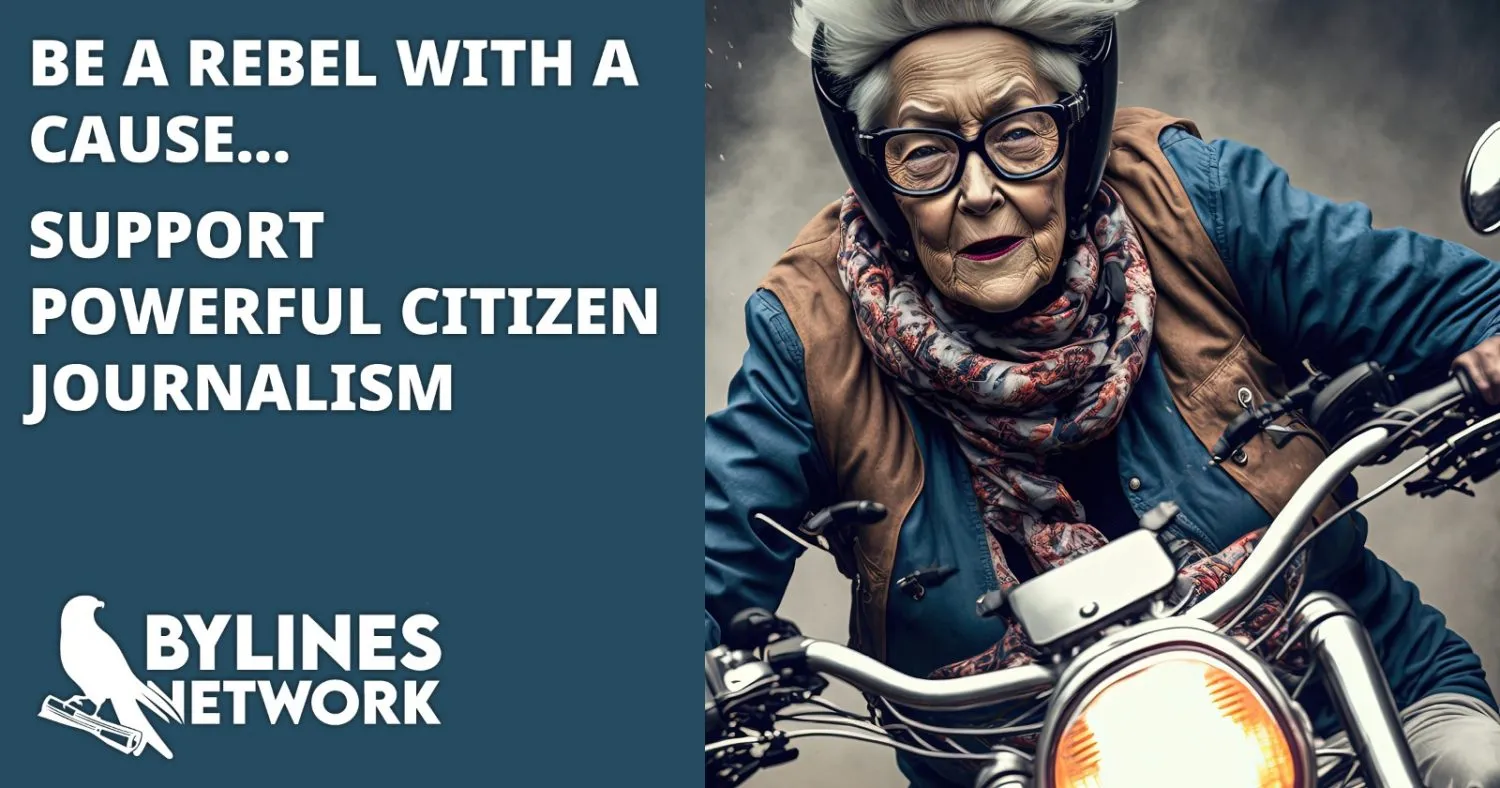 CLICK HERE TO SUPPORT THE BYLINES NETWORK CROWDFUNDER!