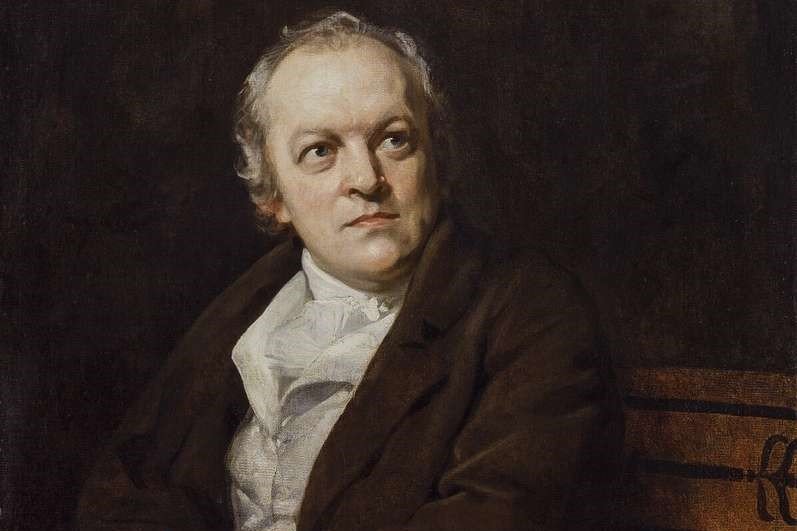 In memory of William Blake (1757 – 1827)
I wander thro' each laundered street,
Near where the laundered Thames does flood.
And mark the shamed and shambling feet
That toil for those that trade in blood.
In all the lies of great and good,
In all the media spin and feed,
In all the infant cries for food,
I hear the empty voice of greed
How the trembling tenants cries
The blackening high rise block appals,
As cladding seals their dying sighs
Safe from the sight of affluent walls
But most thro' purchased streets I hear
How the refuge seekers prayer
And the stranded infants tear
Belie the pretence of our care
---
London (1794)
William Blake
I wander thro' each charter'd street,
Near where the charter'd Thames does flow.
And mark in every face I meet
Marks of weakness, marks of woe.
In every cry of every Man,
In every Infants cry of fear,
In every voice: in every ban,
The mind-forg'd manacles I hear
How the Chimney-sweepers cry
Every blackning Church appalls,
And the hapless Soldiers sigh
Runs in blood down Palace walls
But most thro' midnight streets I hear
How the youthful Harlots curse
Blasts the new-born Infants tear
And blights with plagues the Marriage hearse
---
Please send any comments on this article to: editor@westenglandbylines.co.uk
If you would like to contribute to our progressive publication, please get in touch.
---
Read more articles from West England Bylines here >>>
---
Read more articles from West England Bylines here >>>