In the first in this series, we saw a weakened Ofcom by dint of its approval of GB News. And since that time, the regulator has only been able to find three cases where GB News have breached their licence.
Emulating Fox News
Presumably, Andrew Neil's resignation two weeks after launch of GB News was because the broadcaster's opening night was riddled with production errors and looked frighteningly amateurish. Complaints flew into Ofcom's email inbox from day one. GB News' premier shock-jock, former Sun editor Dan Wootton, on the first night of being on air launched into an anti-lockdown tirade – comparing the UK's Covid-19 lockdowns to states like China, that lockdowns should never exist, and then subsequently rallying against Black Lives Matter (BLM) in the same show.
It was the same format as shows like Tucker Carlson in the US with Wootton opening the show from his soapbox; reading a pre-prepared diatribe against the hot issues of that week. They appeal to the audience, using emotive language, calling for the audience to 'fight back', undermining public officials with no evidence and vaguely intimating conspiracy. This first rant attracted 390 complaints to Ofcom, after which Ofcom said they would not investigate the comments – citing that their rules allowed for "rigorous debate" that would be "consistent with the right to free expression".
However, the formatting of GB News was worrying. This wasn't like a BBC Newsnight debate, where all sides of the 'debate' are given consistent credence and time. This was the presenter of his own television show, monologuing at the audience, setting the framing of the 'debate' before moving onto guests. It was an unusual format for British television networks, with GB News originally pressing close to the mark on Ofcom's standard for "due impartiality".
The regulator's position was clarified in the run up to GB News' launch; stating that "due impartiality" was that both sides of a debate should be presented to the audience – with the channel being able to have a "strong editorial line" and not needing to give equal airtime to each side. Curiously, in the same article, the Guardian alluded to suggestions that GB News originally booked left-leaning presenters and guests for these debates in the early days; yet with the absence of almost all of these 'left leaning viewpoints' now apparent in 2023, it's been suggested that GB News realised they could get away with not having such opposing viewpoints on their shows with Ofcom's regulation being so weak.
Toxic culture war
Within days of the launch, the broader perception of GB News was toxic. Campaign groups such as Stop Funding Hate continued to highlight the dangers of a clearly partisan news channel in the UK. Advertisers pulled out and distanced themselves from the channel. Initial ratings were gleefully cheered on by the GB News team – stating that they beaten the 24/7 news channels of BBC and Sky during Neil's shows at launch.
Yet a few weeks later, Neil would be gone. The ratings for his primetime show would dip below the Welsh language version of Paw Patrol before he disappeared, with other shows fairing no better. Such was the obviously partisan skew of their audience, that after Guto Harri 'took the knee' on his programme in solidarity with the English national football team's support for the BLM movement and highlighting racism, that some of their shows recorded zero viewers in the days following.
In an utterly bizarre move that again only served to highlight their bias and quest for a certain type of viewer, GB News officials originally backed Harri for the gesture, stating that they stood against racism in all forms, with Harri seemingly happy that GB News stood for 'free speech'. Yet, only a few days later, GB News stated it was an 'unacceptable breach of [their] standards', with Harri subsequently being suspended then quitting the channel altogether. Harri then took a leaf from Neil's playbook, stating that GB News was becoming a parody of its original mission statement, and that he was asked before taking the knee not to do it by the channel.
Bias and scandal
It's important to highlight incidents such as these, as embarrassing and often funny as they are, as it shows the bias that GB News clearly has in their programming. The scandals surrounding the channel are so frequent that at times it is impossible to keep track.
GB News has been accused of having one in three of their presenters spread climate denialism and almost prejudicing criminal trials. It has been accused of hosting blatant anti-Semitic conspiracy theories on air, and regularly airs Covid-19 conspiracy theories – reportedly going so far as it to try to tone down their conspiracy content. It has attracted attention for regularly demonising trans people, with India Willoughby leaving the channel for it being "an absolute nightmare" for her to try to defend trans rights. It has openly mocked the LGBTQ+ community on air during their bizarre 'alternative Match of the Day' segment during the Gary Lineker/BBC incident this year.
Licence breaches
And yet, with countless incidents of bias, conspiracism, lax reporting standards and misinformation – many of which have attracted direct complaints to Ofcom –currently, they have only been found to have directly breached their licence three times. First, in 2022, for an arguably minor infringement of lax standards when not reading out all by-election candidate names on their radio platform. The second and third offences were more severe and both involved presenter and Covid-19 vaccine sceptic, Mark Steyn.
Firstly, in April 2022, Steyn claimed the Covid-19 booster vaccines were ineffective and were killing people, and he alluded to a conspiracy to cover this up. It was a standard move from the vaccine-sceptic playbook conflating causation and correlation, and jumping to conclusions from a report with no such conclusions. Also for a terrestrial TV station in the UK regulated by a 'robust' independent body, it was misinformation peddling that had previously been unusual in years past.
Steyn subsequently breached Ofcom code again in October 2022, when he platformed infamous conspiracy theorist and font of misinformation Naomi Wolf – one year after her Twitter account was suspended for anti-vaccine misinformation. Again, same hymn sheet, albeit in this instance it was ramped up a thousand-fold as Wolf compared the Covid-19 vaccine rollout to Nazi Germany and claimed the vaccines were part of an effort to "destroy British society".
Subsequently, and what is becoming commonplace with GB News, Ofcom sanctioned them with essentially not sanctioning them. A private word was had between Ofcom and GB News, no formal actions were taken, and eventually in February 2023 – almost a year after the initial breach and after many months of similar content, GB News cancelled Steyn's show.
However, this wasn't a punitive act for Steyn's lax approach to due care with information. No, it was because GB News, in a truly tinpot move, asked him to pay his own Ofcom fines in the future. The misinformation is clearly fine, it's just the potential hit to the bottom line that they don't care for. Steyn on his way out would also note he referred to the GB News' internal compliance officer, who presumably has an almost daily meeting with Ofcom, as "Ofcom's bitch" – which shows the attitude of the presenters and producers at GB News towards the regulator, especially with many presenters willing to mock Ofcom on air. 
More investigations looming
Now, as of August 2023, Ofcom have just announced a fresh batch of investigations into GB News – bringing the total of ongoing investigations up to a quite startling seven. Five of these involve their usage of Conservative MPs as presenters (see the final part of this series) and the remaining two around the conduct, messaging and lack of impartiality shown in various programs across the broadcaster's repertoire.
One of these is whether GB News' 'Don't Kill Cash' campaign is a breach of Ofcom rules since broadcasters are forbidden from expressly backing political campaigns in this manner (unlike individuals and unlike print media). The other is an investigation as to whether Martin Daubney interviewing Reform UK head Richard Tice on immigration policy is yet another breach of impartiality guidance. For reasons that should be fairly obvious, a former deputy leader of Reform UK – a party known for broadly being anti-immigration above all else – interviewing the current leader of Reform UK, on a program where he is a stand-in for the permanent presenter Lawrence Fox who is the leader of their counterpart party Reclaim, about immigration, probably is not going to be an impartial chat.
The channel believes itself at this point, top to bottom, to be a disrupter – one that publicly takes a naive libertarian view to what they perceive as media 'censorship', but really it simply wants to broadcast its narratives without oversight. Even a weak regulator is too much for them; they don't want to play the regulation game, they want to push boundaries and push their stories whilst picking up the pieces months later. Surely coming up against such an obviously uncooperative organisation would eventually lead to Ofcom trying to tighten up their approach? Well…
Read the final part of this series here.
---
We want to hear your views. Please send any comments to [email protected]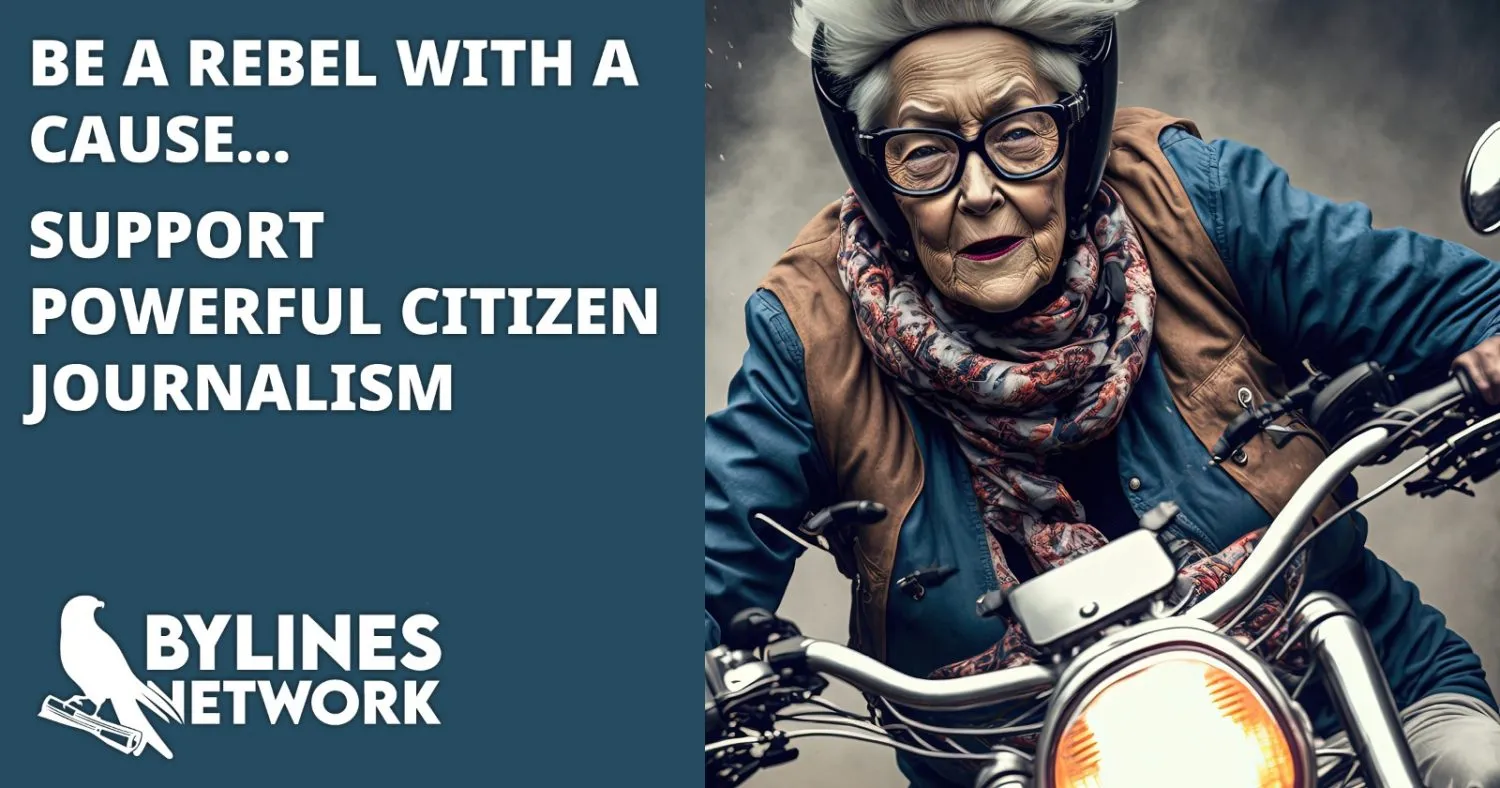 CLICK HERE TO SUPPORT THE BYLINES NETWORK CROWDFUNDER!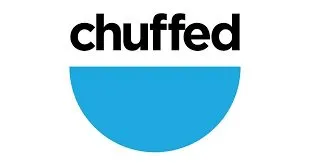 ---