Oxford, the major employment centre of Oxfordshire, has about half its workers commuting into the city, contributing to heavy congestion. About 20% of the workforce are fully remote working, and 30% in part. Traffic levels are increasing, especially due to additional housing inside and outside Oxford.
Oxford is second to Cambridge in England for cycling. Oxford has restricted north-south and east-west routes and very severe congestion in the rush hour and school run times. Road works, accidents, and periodic 'log-jams' of delayed buses contribute to cutting traffic speeds. High levels of cycling, walking and bus use don't stop congestion. All junctions within Oxford have been at or over capacity use since at least 2017, creating pressure for traffic reduction. The City Local Plan proposes new housing be car-free by covenant or other arrangement.
Oxford is a car industry City. Employers such as BMW, which makes electric Minis, and Unipart, are based in the industrial east. Given the history of car production, it is not surprising to find that some people – both currently working and retired – tend to take pro-car positions.
Areas with reduced traffic have existed in Oxford for decades, thanks to cul de sacs and road barriers. Formal 'Low Traffic Neighbourhoods' (LTNs) in Oxford are recent. They are designed to stop rat-running through residential neighbourhoods and use bollards, which are repeatedly ripped out by opponents. Opposition from taxi firms has been supported by some businesses, who envisage income loss from reduced traffic. This is not assisted by the cost of living crisis which is closing businesses, with about 100 units in the City Centre empty at present.
Many common myths about the impact of LTNs do not stand scrutiny. LTNs cover a very small area. In Oxford most are quite small communities although St. Mary's is the size of a council ward. However, a multitude of traffic problems in Oxford are ascribed to the allege knock-on effects of the LTNs.
Neither bus operators nor taxi companies are sympathetic to LTNs, despite the fact that the impact of LTNs on bus routes has been less than those from traffic growth. Emergency services delays have been alleged, but not substantiated; ambulances were found to be delayed by LTNs only up to 45 seconds.
Residents within LTNs profess delight in having them, putting them in direct conflict with those opposing LTNs. A recent 'cave-in' to opponents by the County Council has been ill-received by residents. The County, as the Highways Authority, decided to remove some bollards and institute 'Automatic Number Plate Recognition' (ANPR) instead. This allows more vehicles through, and is encouraging calls for more such changes.
All three political parties on Oxford City Council, Labour-controlled with both Liberal Democrat and Green representation, support LTNs. No councillors opposing LTNs were elected in Oxford's local elections of 2021 or 2022. Both City and County have supported Climate Emergency declarations and policies to deal with air pollution. Oxfordshire County Council policy, with the above three parties working in coalition, supports LTNs and traffic reduction measures. Even under the Conservatives up to 2021, it was County policy to have controlled parking zones introduced throughout Oxford to restrict parking especially in residential areas.
Oxford has a six day a week newspaper, the Oxford Mail, with a weekly edition – billed as the Oxford Times – on Thursdays. It is fair to say that headlines, front pages and column inches have been heavily allocated to anti-LTN coverage with pro-LTN material almost all confined to the letters pages. Since the Conservatives lost control of the County in May 2021, anti-LTN coverage has tended to increase. Six traffic filters proposed for major roads in Oxford, to cut traffic by having ANPR technology with exemptions, have inflamed LTN opponents. However, a recent survey by the Coalition for Health Streets and Active Travel (CoHSAT) suggests substantial support for LTNs. A survey carried out by YouGov on behalf of CoHSAT member group, Oxfordshire Liveable Streets, showed that 56% of respondents supported LTNs, while only 29% opposed them.
Reports from the Cowley Area Transport Group (CATG), notably recent ones 'Saving Oxford from Traffic' and 'Bus Futures for Oxford City Centre', outline a 20-year process of policy changes to protect Oxford from impossible traffic growth. Six traffic filters, approved for implementation next year, will be a major local battle.
Ed: Steve Dawe is a transport campaigner of the Cowley Area Transport Group.
24 July 2023 – Updated with input from CoSHAT.
We want to hear your views. Please send any comments to [email protected]
CLICK HERE TO SUPPORT THE BYLINES NETWORK CROWDFUNDER!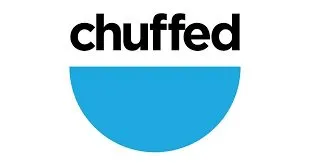 ---