High drama, with hallmarks of a Netflix blockbuster, has been unfolding in Cherwell District Council. On 4 May 2023, remarkably, Cherwell finally lost its position as Oxfordshire's last remaining Conservative-led district council. The gap between the Conservatives and progressive parties has recently been closing with the Conservative majority reduced to two in 2022. This year, the Conservatives needed to lose just four seats to lose their council lead.
And on election day the necessary progressive gains were achieved. Of the 16 seats up for election, the Conservatives won three losing six; Labour won five gaining three; LibDems won five gaining three; Greens won two gaining one; and the Independents won one losing one. This means the Conservatives have 20 seats overall, Labour 12, LibDems ten, Greens three and Independents three. Thus, the only overall majority (of 25 seats) would be from an alliance of Labour, LibDems and Greens. (Source: BBC News).
Progressive Oxfordshire
Compass Oxfordshire was delighted to announce that the gains listed were in line with their tactical voting recommendations for Cherwell District Council. A Compass spokesperson commented that:
"These landslide results are a clear measure of the level of dissatisfaction with Conservative government in Oxfordshire and signify a bold call for change."
Four years ago, members of the Cherwell LibDems, Greens and Independents formed the 'Progressive Oxfordshire Group' (POG). This coalition was formally agreed and acknowledged in the local media. There are many cross-party progressive alliances in the UK and, like the 'Oxfordshire Fair Deal Alliance' which has run Oxford County Council since 2021, they often include Labour members.
So, the expectation was that, since Cherwell's release from Conservative rule, Labour would join the POG coalition to form a new majority administration. According to Lib Dem councillor David Hingley this was achieved: "Following ten days of constructive dialogue we had an agreement." This included an agreed press release, chairs and committee seats; so the POG had their ducks pretty much in a row, ready to proceed.
Labour U turn
However, the proposed coalition was thrown into chaos when, in an extraordinary last minute volte face, the Cherwell Labour leader, Councillor Sean Woodcock, announced that there would be no coalition and instead nominated Labour as the new leading party and himself as the new leader of Cherwell District Council. Reasons he offered for this change of stance were that Labour is now the biggest non-Conservative party in Cherwell (by two seats), a claim disputed by the POG. Another is that the POG, whose coalition he had allegedly just agreed to join, was doing "grubby backroom deals", which he wanted no part of. Puzzling indeed!
During the Cherwell Council meeting on 17 May to establish Cherwell's leadership, the Labour decision created a tense dilemma for the POG – the choice presented was that, either the POG endorse the Labour leadership bid and accept that there will be no coalition, or they endorse a Conservative minority 'caretaker' government. This choice generated a series of votes on the self-nominated leaders: Labour's Councillor Woodcock and the Conservative councillor, Barry Wood. During the two and a half hours of voting, each motion failed. The POG resoundingly rejected the Labour nominee, but he joined them in voting down the Conservative nominee, a motion attempted and lost three times, though it was nail-bitingly close at 22 for and 25 against.
During this standoff, POG and Conservative councillors debated their case, though, curiously, Labour said nothing. Tensions rose as the impasse continued. The POG presented their arguments with restraint and composure. LibDem Councillor Hingley said that the:
"Cherwell conservatives should not put themselves forward as an alternative to the coalition as Cherwell residents have made it very clear that they do not want a Conservative-led council … there is a majority for a progressive administration in Cherwell … [and he hoped] Labour would get back round the table [to resume talks on creating a] stable, modern and supportive agenda for Cherwell residents during the cost-of-living crisis".
The Conservatives pushed back hard to sell their minority 'caretaker' leadership. Some gave measured entreaties simply "to find a solution", but insults thrown did the party no favours. One councillor invited the opposition to "scuttle off back to your corners like beaten puppies". Another claimed that Green Councillor Middleton, would "be the first to cut off [Tory] heads and drink the blood". He then apologised, noting that, as a vegetarian, Councillor Middleton "wouldn't touch the blood, just chop the heads off and maybe look for a veg-based equivalent". When Councillor Middleton stood to object, he was called "oversensitive" by his challenger, who went on to describe himself as "grown up".
At the last minute, the POG managed, despite resistance, to get a six-day adjournment. In the meantime, we can only speculate on what might happen.
What next?
The saga raises many questions. Which really is the biggest non-Conservative party now? This dispute seems partly based on disagreements over the metric being used. POG members appear to be counting their seats as a single group, whereas Labour, perhaps noting that the POG parties weren't listed on the ballot paper together, is counting them separately which puts Labour in the lead with one extra seat. To be continued.
Another thorny question is who will be to blame if Cherwell falls back into Conservative minority control. The POG and Labour will doubtless blame each other but who will the people of Cherwell regard as responsible?
Also, what does Councillor Woodcock mean by the 'grubby deal'? Is he referring to some specific POG 'backroom connivance' or does he object to the very existence of the POG? Is he perhaps calling it 'grubby' because its members refuse to accept Labour's putative rightful place as council leaders?
Another burning question concerns whether Labour's refusal to join a POG coalition was a directive from the Labour Party National Executive Council (NEC) or a local initiative? And did the 'grubby deal' accusation come from Cherwell Labour or did the NEC perhaps instruct them to 'think up an attack line' to 'justify' the 'change of heart'? A Labour source in The Guardian, 21 May, said that the NEC has a policy of only allowing pacts with the smallest number of parties and has therefore, for Cherwell, proposed a LibDem-Labour coalition that excludes the Greens. But, given the POGs existence, it's doubtful the LibDems would accept this proposal. Such directives also raise the broader question of how, in all consistency, the NEC can interfere with new coalitions in a county (and country) where alliances involving Labour are already in place. It seems perverse.
It's possible that the Cherwell saga is just part of a new Labour HQ 'whack-a-mole' style crack down on any coalitions between Labour and other progressive parties, wherever they pop up. As such, it would be part of Labour HQ's mission to keep the 'coalition of chaos' attack dogs at bay – a misguided tactic, one might argue, since the right-wing press 'make stuff up' as needed anyway. They are, for example, already insisting that Keir Starmer will jettison Brexit as soon as he grabs power, despite his best efforts to hide in Brexit fancy-dress. So why, one might argue, bother to avoid talk of coalitions when you are going to be accused of having them anyway?
Whether blocking a new progressive coalition in Cherwell is a local or national Labour decision, it is a great shame, either way. Cherwell voters showed that they want progressive change, and they will be deeply disappointed by a return to minority Conservative government.
Looking at the wider picture, the growth and endurance of progressive UK coalitions is a testament to their success. They also provide test runs for the likely Westminster scenario of a hung parliament in which Labour will have to work with other parties. We cannot hope to defeat pernicious right-wing political ideologies unless progressive parties work together. But this can be done precisely because, to honour Jo Cox's words, "there's more that unites than divides us".
Hopefully, there is time to salvage a progressive solution for Cherwell.
---
News update: Cherwell District Council has reverted back to Conservative control.
As noted above, the NEC recently ruled that Labour can only partner with the minimum number of other parties required to form an administration; therefore, since the Greens were deemed superfluous to Cherwell's administration, a coalition would be vetoed if the Greens were included. The impasse this created – of Labour unable to form a coalition involving the Greens and the Lib Dems not prepared to ditch their Green colleagues – remained unresolved during the six day adjournment. In response, on 23 May, a Cherwell leader was established based on the most nominee votes. The Conservative nominee secured 21 votes (against Labour's 11 + 10 abstentions) and will lead Cherwell as a minority administration.
Regardless of this outcome, we shouldn't lose sight of the council's tremendous achievement in creating a progressive majority. That, in the end, the Cherwell coalition forcibly collapsed is deeply unfortunate and not what the people of Cherwell voted for. It is a clear illustration of the destructive consequences of the adversarial 'win alone' mindset and the urgent need for cross-party alliance building.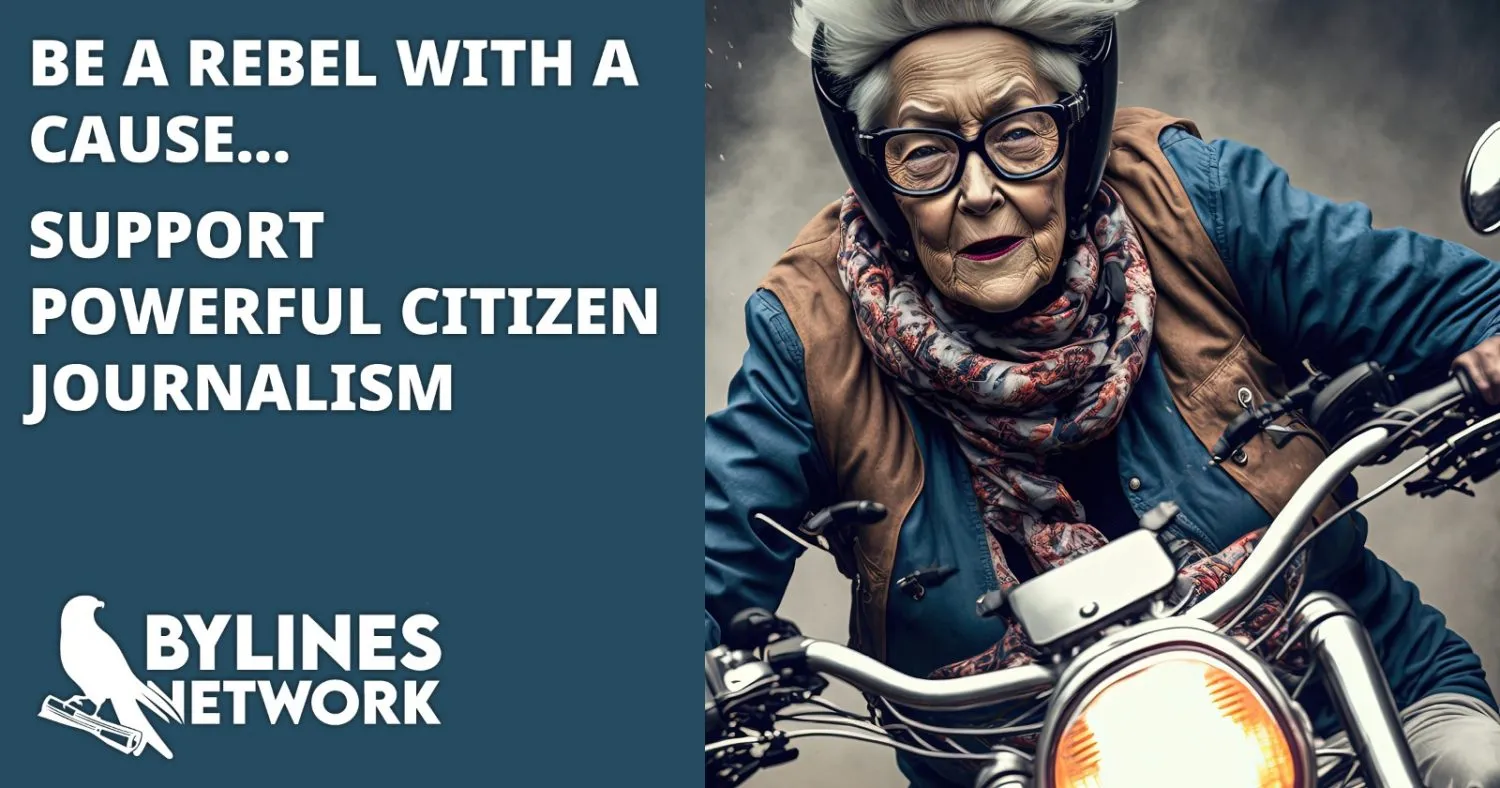 CLICK HERE TO SUPPORT THE BYLINES NETWORK CROWDFUNDER!