Back in 2020 I was the 'top commentator' on an article in the FT about Matt Hancock's attempt to set up the UK's own track and trace app. The app did not work on an iPhone but Matt reckoned that Apple would fix the error themselves. Utter nonsense, of course. Several millions were poured in and somebody made money; then under Dido Harding billions were poured in and various parties made a fortune. However, rather quickly the initial project died a death. It was never going to work; it could never be 'made to work'. But Matt's approach was just to tell porky pies and, of course, it was soon forgotten.
He got away with it!
I concluded that, in the end, this was 'the same as Brexit', a government trapped by a ludicrous ideology, pretending it knew what it was doing when in reality it was just hanging on to power and reacting to circumstances when it had to. And when it could effectively lie and rely upon its allies in the media, and a supine BBC not to hold it up to scrutiny, well, then it would do nothing. There were no plans, just empty slogans like "getting Brexit done". This was never thought out; we just had to "leave", whatever the terms. No, it was all about the message. Britain was being run by the 'Ministry of Propaganda'.
Since Cameron became PM, the Tories have only been interested in hanging on to power, feathering their own nest and looking after their donors. We have had a terrible 13 years, but they have kept up a constant barrage of misinformation to persuade just enough voters that they are doing a great job. They exhaust the rest of us with Bannon's tactic of "flood the zone with shit". That is why they had to make so much of the vaccine roll-out. Yes, we were 'ahead' for a few brief months, but we were soon 'overtaken' by some other European countries, and this success came after a litany of failures, all of which were (and indeed still are) denied. And don't they get angry if you have a go at them! To criticise them is to talk your country down. Cue for a bit more flag flapping. And more lies.
The propaganda and the gaslighting never stopped, and it worked pretty well for quite a time. There is constant boasting like: "We will have the best borders in the world", "We will be a scientific superpower", "We will build our own Silicon Valley" or "We will hire 20,000 cops and build 40 new hospitals". But these are just words. All they are doing is concealing the fact that they are LYING.
Passport control
Why the interminable passport control delays at Dover? The potential problem was self-evident – checking and stamping passports would take time. Hiding behind the Covid crisis meant that nothing needed to be done initially. Anyway, taking steps to mitigate a problem might be seen as admitting that there was a problem. So it was always easier to do nothing and even when the French asked for a few more booths for French passport control at Dover the request was turned down straight away. "Non, merci, mes amis. Tout va bien. Ça va s'arranger". Totally laissez faire even Micawberish! And for a while the gift of Covid meant they were getting away with it. Also they knew, of course, that the friendly media never reported Brexit downsides and the BBC would do its best to keep stumm. Plus the Tories know that the faithful want to believe all is well. Weren't there always delays at Dover? The dastardly French are punishing us! So they play to them, but the reality is that these charlatans never had any intention of looking for solutions. All they do is disinformation.
Trade or NHS – no plans
When Johnson ended frictionless trade, the UK did not immediately introduce import controls for goods coming from the EU. Why? Well, no plans had been made (and anyway, the controls would hamper trade). So the easiest tactic was one of spin and prevarication. Controls were actually needed, but "that would be an act of self-harm", said the Moggster without a trace of self-irony and, of course, he got away with it. That is what Tory policy is based on! What they can get away with. It is policy inaction while talking a good game to the fans and accusing opponents of being tedious and unpatriotic, but, make no mistake, there are no plans.
The NHS is in crisis. Medical professionals are leaving to work in Australia. Energy costs a fortune. The rivers are full of shite. Investment is down. Productivity is not increasing. Trade is down – exporting to and importing from the EU is fraught with difficulties for SMEs and individuals. Having abandoned Freedom of Movement (FoM) we have labour shortages and many people's livelihood being threatened, but they don't intend to address any of this. They merely try to distract us. These shysters set up the short-lived Ministry of Brexit Opportunities, a sort of Brexity Ministry of Silly Walks. They signed trade deals which are at best symbolic and at worst actually bad for us. Alongside this they try to divert our attention and stir up fear and loathing with an endless culture war of "Stop the boats!", "Send them to Rwanda!", "Starmer doesn't know what a woman is!" or "The unpatriotic lefties are stealing your history!".
Where is our Opposition on this?
In response to this barrage of absurdity – and malice – Starmer dreamt up the woolly "Make Brexit work" slogan. But this is also about 'getting away with it' because it isn't a plan. He feels he must appease the voters whom the Tories and their friendly media are constantly stirring up with the culture war. But it is a bit feeble, even if it does imply that Brexit isn't working. Perhaps this is why he felt impelled to be so nasty about Sunak. Perhaps Starmer thought: 'The Tories lied about Saville and they got away with it. Maybe I can get away with a malicious falsehood and they will realise I mean business'. To be honest I don't know what he thought. It was a daft idea, but I guess he hopes he'll get away with it. And he has. We've 'moved on'.
That is what Brexit has done to politics in Britain. It has become an endless propaganda war and all that seems to matter is "Can I get away with it?".
Postscript: Maybe Ian Dunt's analysis in his latest book, 'How Westminster Works', is right – the rot had set in long ago, and Brexit was what had to happen.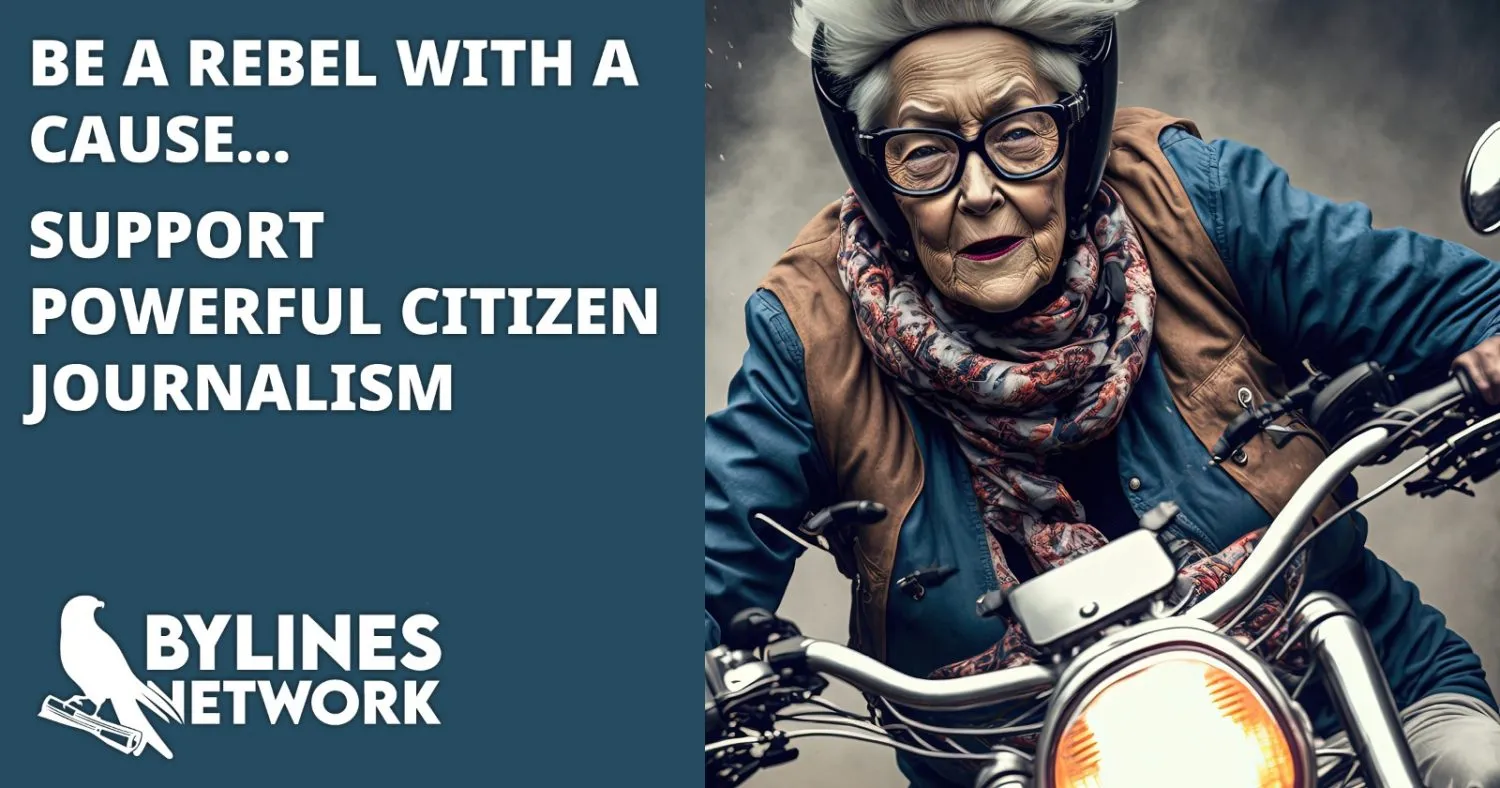 CLICK HERE TO SUPPORT THE BYLINES NETWORK CROWDFUNDER!