The leaked WhatsApp messages recently published in The Telegraph reveal the deliberations of government ministers during the Covid pandemic – the stresses of pandemic decision making, responses to changing circumstances and conflicts over data, media presentation and appropriate policy.
But the fundamental significance of these WhatsApp messages is how they throw into sharp relief that, in the corridors of power, we, the public, are held in contempt. Nor is this contempt confined to a particular sector. It applies across the board to people ranging from the elderly and air travellers, to teachers, unions, the police, and beyond. It is this contempt that also underpins the government's enormous hypocrisy and determination to cover up its internal misdoings. The messages make clear that, even during a dangerous crisis, ministers, including Rishi Sunak, were prepared to put the public at risk in order to save themselves.
Gathered here are some examples from the correspondence that speak for themselves and lay this contempt bare.
Quarantine
It's almost as if the rigours of lockdown restrictions offered a spectator sport for ministers. In early 2021 travellers returning from high-risk countries were required to quarantine in designated UK hotels. WhatsApp messages from that time show ministers and officials, not grasping the stresses this regulation would impose on individuals and families, but instead openly mocking them:
Simon Case – "how many people we locked up in hotels yesterday."
Matt Hancock – "None. But 149 chose to enter the country and are now in quarantine hotels due to their own free will!"
Case – "Hilarious … I just want to see some of the faces of people coming out of first class into a Premier Inn shoe box."

BBC News 4 March 2023
The pair seem amused by the plight of their Premier Inn occupants. Their jeering conversation displays a pathetic schoolboy level of disdain and insensitivity to the predicament of people in hotel quarantine.
Education
In October 2020, Sir Gavin Williamson announced that, as part of his pandemic management plan, A-level exams would be delayed for a shorter period than some unions had called for. Publicly, Williamson made the right noises, telling the press that he has:
"The utmost respect for teachers who work tirelessly to support students."
But, in the presumed shelter of WhatsApp, it's a different story, at least, on the unions who support teachers –
Hancock to Williamson – "Cracking announcement today … What a bunch of absolute arses the teaching unions are."
Williamson – "I know they really really do just hate work."
Hancock – sends emojis of a person laughing and another of a dart hitting a bullseye.
Eat Out to Peg Out
Sunak's 'Eat Out to Help Out' scheme in 2020 was set up to stimulate the economy. But published WhatsApp messages reveal that the scheme, predictably, had backfired and was causing a dangerous rise in Covid cases. Yet neither Sunak nor Hancock were prepared to publicly acknowledge this failure. Instead, Hancock reassured Simon Case that, despite the new data showing Covid spread linked to the scheme, the story had been hushed up:
Hancock – "the [scheme] is causing problems in our intervention areas. I've kept it out of the news but it's serious."
Hancock again – "Yes we've told Treasury – we've been protecting them in the comms & thankfully it's hasn't bubble[d] up."
It's not clear whether their motive was just to avoid having to admit failure or also because Sunak couldn't bear to relinquish the economic perks of the scheme. Either way, the messages show that the government put the public at unnecessary risk by creating a cover up to protect their own interests.
Rule breakers, the police and us
The government is well-known for its inconsistency, U-turns and tone-deafness. But the WhatsApp messages reveal a staggering degree of offensiveness and hypocrisy.
In January 2021, police enforcement of lockdown rules was discussed at meetings with Hancock and Boris Johnson. In his WhatsApp messages at the time, Hancock refers to the police in derisory terms as "the plod" who he scornfully notes "have been given their marching orders".
This sneering ridicule was directed at front-line officers who were putting themselves at risk on a daily basis during the pandemic. The Police Federation of England and Wales described Hancock's message as showing, at the heart of government, a "total lack of respect" for officers.
Hancock also wanted police enforcement of the rules to be even stronger. Evidently this 'cranking up' of police enforcement capabilities was a further source of entertainment for government ministers – when Hancock informed Johnson that two people had been fined £10,000 for failing to quarantine, Johnson's reply was "Superb".
Yet whilst government ministers were apparently being entertained by the restrictions and punishments they imposed on others, they also were busy breaking the law themselves in their weekly parties in Downing Street. As Daisy Cooper, Liberal Democrat deputy leader, notes:
"This lifts the lid on the contempt that Boris Johnson and his Conservative cronies had for the British public during the pandemic. They mocked and joked while breaking the rules we were all required to follow."
The hypocrisy here is off the scale.
The kiss
When the video first appeared of Hancock kissing his aide, Gina Coladangelo, it was clear, without a shadow of a doubt, that he had broken his own lockdown rules. The WhatsApp messages show how Hancock and his special advisor, Damon Poole, exchanged ideas on how to present the incident to the media. They considered options ranging from Hancock conceding that he had "breached social distancing rules", to the weaker claim that he simply "went against clinical advice" to the obviously false claim that "no rules were broken".
What the messages reveal is that Hancock and Poole were exploring whether he could get away with dodging the admission that he broke the rules. But, given the video footage itself, then to even entertain the idea that any denial might be worth a try, rather than an admission of full culpability, is a measure of the contempt in which they held the public. It hangs on the arrogant, disdainful assumption that we might swallow this outrageous nonsense simply because of the status of the person it concerns. It's a try-on.
Protecting Johnson
Johnson is still insisting that he "didn't mislead the house" over parties occurring at Number 10. Following the Trump playbook, he knows that if he repeats this mantra often enough it will stick. It has already made the Daily Mail headlines. And yet the WhatsApp messages suggest otherwise. According to one, a Number 10 official was:
"Worried about leaks of PM having a piss up and to be fair I don't think it's unwarranted."
In another, (25 January 2022), Jack Doyle, Johnson's director of communications, said that he:
"Hadn't heard any explanation of how a birthday party for the former PM in the Cabinet Room in June 2020 was within the rules."
A separate WhatsApp exchange that day showed a revealing conversation between Doyle and another official:
Official – "I'm trying to do some Q&A [briefing for officials dealing with the media queries], it's not going well."
Doyle – "I'm struggling to come up with a way this one is in the rules in my head."
Official – "We could argue that it was reasonably necessary for work purposes."
Doyle – "Not sure that one works does it. Also blows another great gaping hole in the PM's account doesn't it?"
These exchanges show the same arrogant determination to keep the truth from the public – an attitude articulated by Martin Reynolds, Johnsons' principal private secretary, in his smug observation that they "seem to have got away with" a certain drinks event. All of this is part of a cover-up culture, fostered by a government that enjoys and prides itself in getting away with behaviour the public doesn't deserve to know about.
Recognising contempt
The WhatsApp messages listed here lift the curtain on the real attitudes behind the current government's media persona. They show dramatically and directly that its ministers neither support nor respect the public. Ordinary groups from across society are objects of derision and scorn, serving as game pieces in the continuation of their own privileged position as an elite club. It simply isn't possible for a ruling group to put 'us before them' when they are so manifestly contemptuous of us.
The public and the mainstream media need to come to terms with this fact. Mainstream commentators from across the political spectrum spend too much energy examining this government's public declarations. They struggle with the endless contradictions thrown up between the government's public and private face, and try to fit them into a model of acceptable, honourable standards of behaviour, where they patently do not belong.
If, instead, we recognise that the WhatsApp messages confirm this government's true essence, then we'll have a more efficient, accurate grasp of the logic behind their policies – of what 'makes them tick'. Then we can start to move beyond this elitist political system that perpetuates contempt for the people it is meant to serve.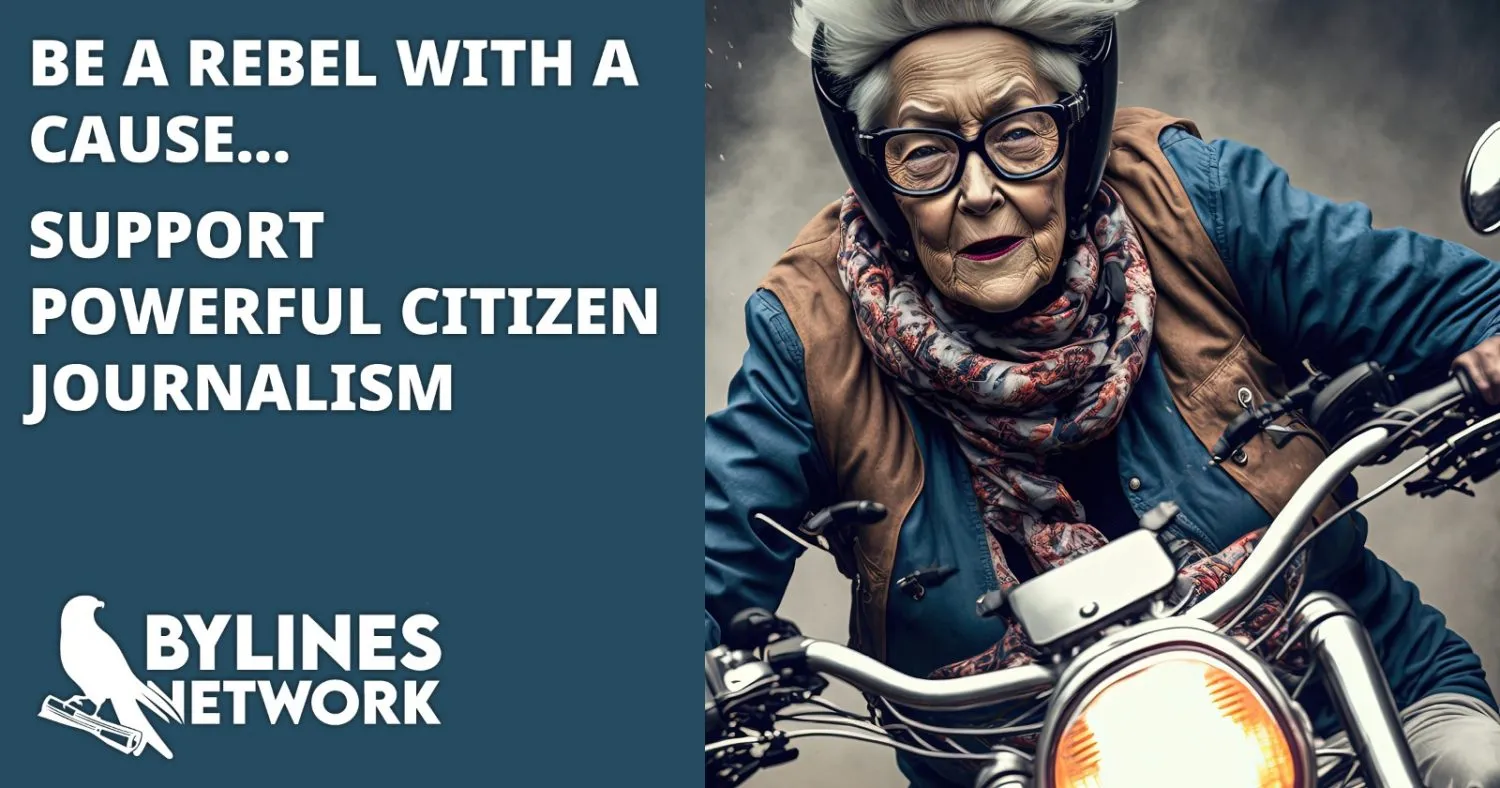 CLICK HERE TO SUPPORT THE BYLINES NETWORK CROWDFUNDER!